PPG meetings for 2024
Tuesday 16th January 2024 - 1pm until 2pm
Tuesday 12th March 2024 - 1pm - 2pm
Monday 3rd June 2024 - 6pm - 7pm
Monday 10th September - 6pm - 7pm
Tuesday 12th November - 1pm - 2pm
Forms4health
Forms4health – Smart digital forms for healthcare
www.derbyshiremol.nhs.uk
Patient Information
The NHS wants to give people better ways to see their personal health information online. We know that people want to be able to access their health records. It can help you see test results faster. It also lets you read and review notes from your appointments in your own time.
We're now letting you see all the information within your health record automatically. If you are over 16 and have an online account, such as through the NHS App, NHS website, or another online primary care service, you will now be able to see all future notes and health records from your doctor (GP). Some people can already access this feature, this won't change for you.
This means that you will be able to see notes from your appointments, as well as test results and any letters that are saved on your records. This only applies to records from your doctor (GP), not from hospitals or other specialists. You will only be able to see information from 1st November 2022. For most people, access will be automatic, and you won't need to do anything.
Your doctor (GP) may talk to you to discuss test results before you are able to see some of your information on the app. Your doctor (GP) may also talk to you before your full records access is given to make sure that having access is of benefit to you. There might be some sensitive information on your record, so you should talk to your doctor if you have any concerns.
These changes only apply to people with online accounts. If you do not want an online account, you can still access your health records by requesting this information through reception. The changes also only apply to personal information about you. If you are a carer and would like to see information about someone you care for, speak to reception staff.
The NHS App, website and other online services are all very secure, so no one is able to access your information except you. You'll need to make sure you protect your login details. Don't share your password with anyone as they will then have access to your personal information.
If you do not want to see your health record, or if you would like more information about these changes, please speak to your GP or reception staff.
Econsults can be submitted Monday to Friday from 08.00 until 15.00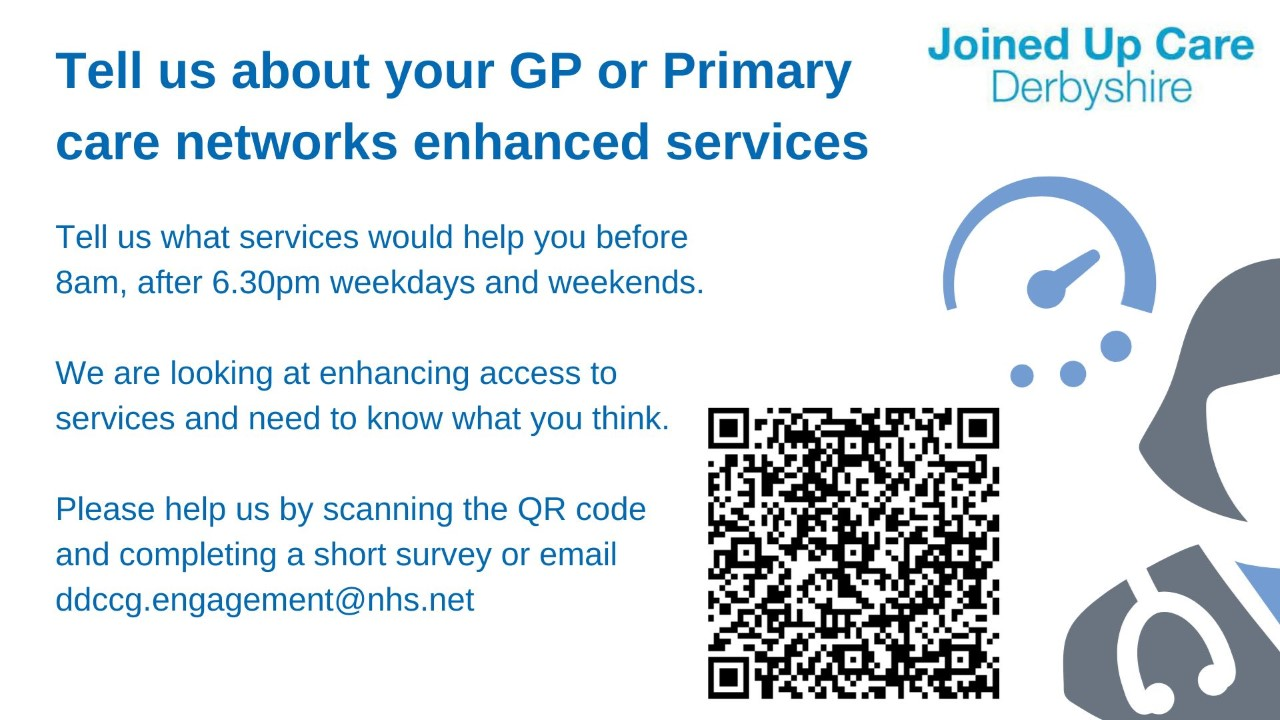 Joined Up Care Derbyshire
The current NHS Digital (NHSD) extract of GP data for Research purposes (known as the GPDPR) has been delayed due to NHSD wishing to review the way in which this data will be collected, to conduct more public involvement and information about the plans and change the way in which patients can opt out of the extract of their GP data.
Currently the only way to opt out is to complete a Type 1 opt out form and return this to the practice by the 1st September. However, this extract will not be taken until the NHSD have changed the way it will take the data and respect the patient's choice for using their data. NHSD are introducing the following changes to the opt outprocess which will mean that patients will be able to change their opt-out status at any time::-
Patients do not need to register a Type 1 opt-out by 1st September to ensure their GP data will not be uploaded.
NHS Digital will create the technical means to allow GP data that has previously been uploaded to the system via the GPDPR collection to be deleted when someone registers a Type 1 opt-out.
The plan to retire Type 1 opt-outs will be deferred for at least 12 months while we get the new arrangements up and running and will not be implemented without consultation with the RCGP, the BMA and the National Data Guardian.
This means that you can opt out at any time in the future and NHSD will delete data that they already have taken for research purposes, the deadline of the 01/09/2021 has been delayed until a new system of opt out is developed. Hopefully, this will be a simple centralised approach via the NHS app or NHS website to avoid paper form and administration work for your GP.
We will update you when we know more about the NHSD plans to change how you can control who has access to your data.
Practice Update
From 17 May 2021, people in England who have been fully vaccinated against COVID-19 can demonstrate their vaccination status for international travel. A full course is currently two doses of any approved vaccine. Vaccine status will be available from:
It may take more than a week for your identity to be checked and verified so you can use these services.
If you cannot access these online services, and you have had two vaccines, you can request a paper letter from the NHS by calling 119. Only call 119 if you had your second dose more than five working days ago. It may take seven working days for the letter to arrive.
This practice is not able to provide you with a letter that shows your COVID-19 vaccination status.
When you're planning your travel, check the latest information on demonstrating your COVID-19 status when travelling abroad on the gov.uk website. Make sure there is time to get proof of your vaccination status before you leave.
IMPORTANT INFORMATION REGARDING THE COVID VACCINATION FOR ALL PATIENTS AGED 70 AND OVER REGISTERED AT A SURGERY IN THE SOUTH HARDWICK PRIMARY CARE NETWORK
South Hardwick Primary Care Network Surgeries:


Royal Primary Care Clay Cross
Clay Cross Medical Centre
Staffa Health – Tibshelf, Stonebroom, Pilsley, Holmewood
The Village Surgery, Pinxton
North Wingfield Medical Centre
The Limes Medical Centre
St Lawrence Road Surgery
Wingworth Medical Centre
Blackwell Medical Centre


The South Hardwick Primary Care Network have now contacted most of our patients who are 70 and over to offer them their first dose of the COVID vaccination. If you or a family member are in either of these categories and have not heard from the surgery or do not have a vaccination booked, please contact your surgery to arrange your vaccination as we may not have the correct contact details or may have already tried to contact you with no success.
There are no plans currently for COVID vaccinations to be delivered at individual practice level. Do not delay taking an appointment for your COVID vaccination. You may end up travelling further afield and waiting longer. Our advice to patients is to take the first available appointment they are offered and to make every effort to attend when contacted
Econsults will be open from Monday to Friday 08.00am until 15.00.
Welcome to Wingerworth Medical Centre
Here at Wingerworth Medical Centre we continually strive to provide the highest standard of healthcare.
Our multidisciplinary team are caring and responsive to patients' needs regardless of age, gender, disability, ethnicity, sexual orientation or religion.
We support and safeguard children and adults in need.
We encourage patients to be pro-active in the management of their care.
We promote choice and personalised care whenever possible
Newsletter
To receive future editions of the newsletter straight to your inbox sign up below.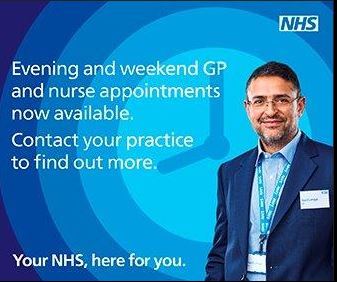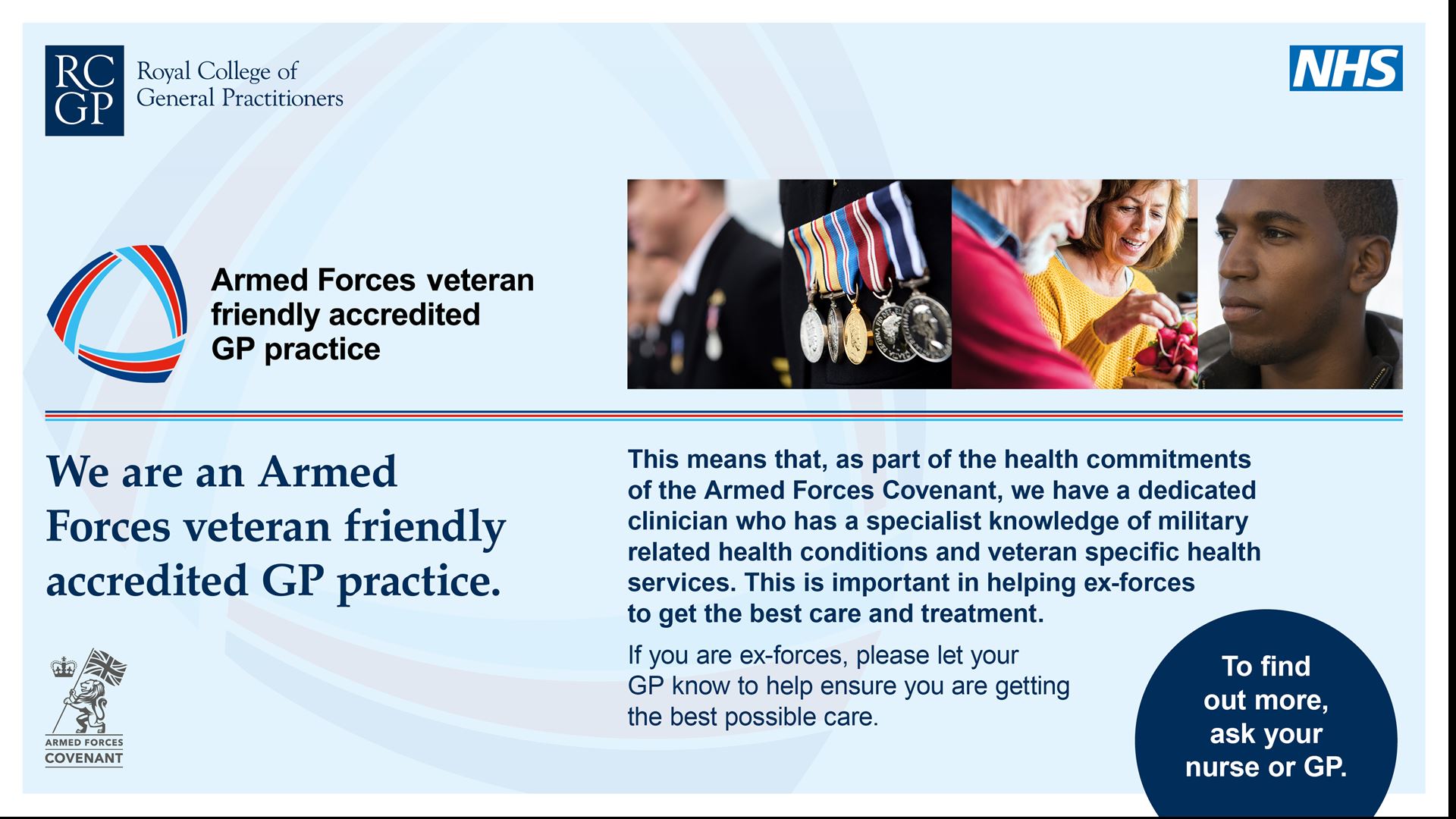 I use the NHS App because...
The NHS App: a simple and secure way to access a range of NHS services on your smartphone or tablet. Meet some of the NHS App Ambassadors: Lauren, a midwife in Leeds, Arun, a surgeon in Worthing, Ben, a paramedic in Southampton, and Dionne, a senior nurse in London. Download the NHS App iOS:
https://apps.apple.com/gb/app/nhs-app/id1388411277
...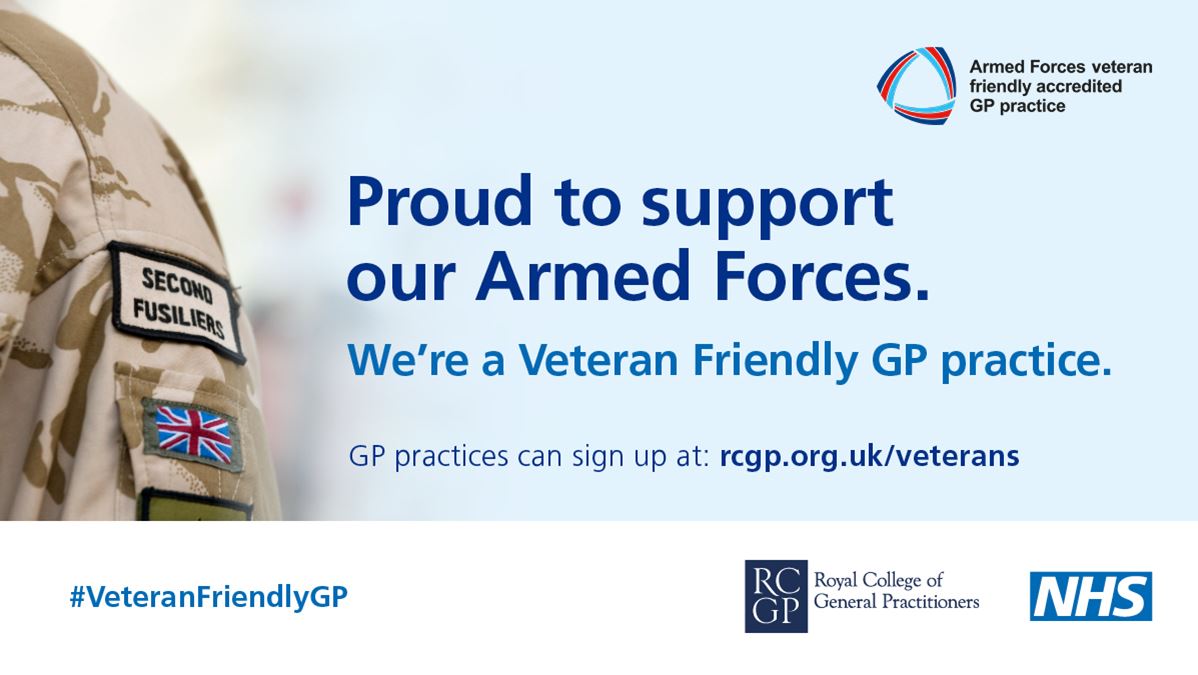 Need help with your muscle or joint problems?
NHS Derbyshire App is now available to all patients. It's a FREE, easy-to-use tool helping you to self-manage your muscle, bone, and joint (MSK) injuries and conditions.
No need to wait for an appointment
Instant access to a personalised plan
Safe and effective
What is getUBetter?
getUBetter is an app helping you self-manage at home, work, and on the move.
It can be accessed on a Smartphone or via the Web.
It covers a range of MSK injuries and condition, like back pain and ankle pain, and is designed to help you recover, understand when and where to seek help, and prevent further injuries.?
Who is getUBetter for?
Anyone over 18
Anyone who's been advised or chose to self-manage
Anyone waiting for treatment
What will I get?
A personalised recovery plan
Step-by-step guidance
Exercises based on your condition
Advice to seek help, if needed.
Referral to your local healthcare providers, treatments, and services, if needed.
How do I download and use getUBetter?
1.
Follow the link to access your local health
service https://app.getubetter.com/request- access/1/b8c27b7a1c450ffdacb31483454e0b54
2.
With the same email, create an account on the app
3.
Follow the instructions on the app, get your recovery plan and get better!
Need more help? Get in touch: contact@getubetter.com